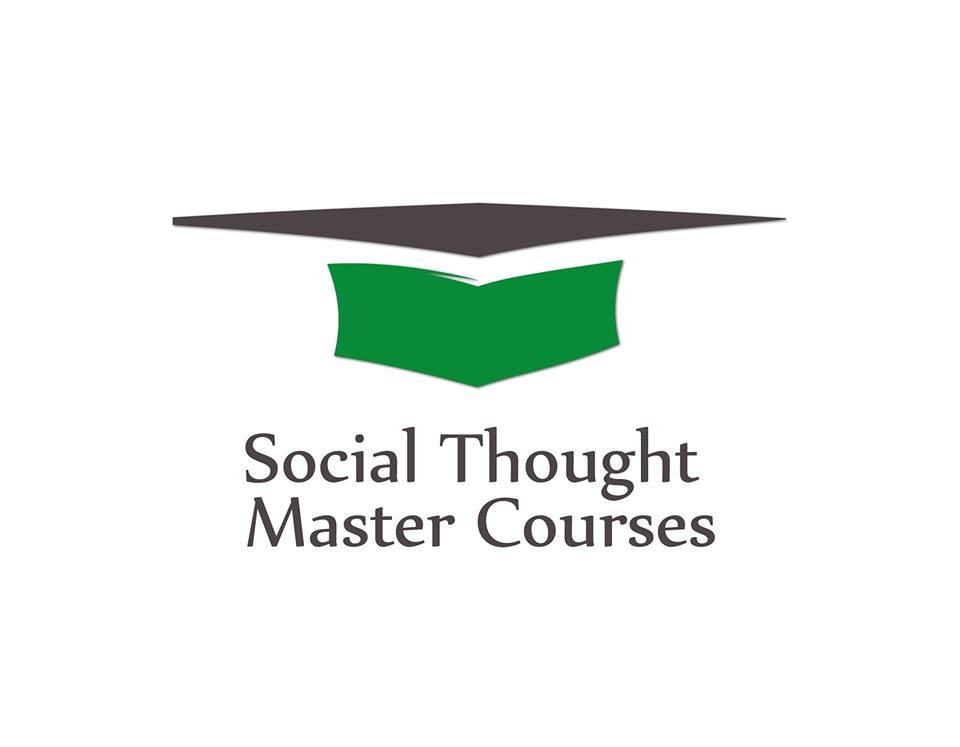 CALL FOR PAPERS!
Master Lectures and the International Conference as part of the 3rd Edition of Social Thought Master Courses "The Human Person in view of Contemporary Civilisational Processes"
Dear Colleagues,
We are pleased to invite you to the international conference and master lectures as part of the subsequent edition of the Social Thought Master Courses that will be held on March 29th and 30th 2017 at the Faculty of Historical and Social Sciences at Cardinal Stefan Wyszynski University in Warsaw.
This year within the cycle entitled The Human Person in view of Contemporary Civilisational Processes we will search for answers to the following questions, among others: What is the nature of contemporary social processes? Are they a manifestation of a serious civilisational crisis or normal changes in the history of the world? Are we capable of reading a deeper sense of our modernity from our everyday life? Does this sense exist? We lack explicit notions to speak of the most fundamental phenomena. Sociology, like other sciences dealing with culture, seems to be in some kind of entanglement. Many theories, a multitude of paradigms and stances exist, but do we understand more through them? Is it time to escape this entanglement and shed new light on the understanding of basic notions?
We will begin the plenary session entitled Between Culture and Civilization on March 29th 2017 with our key note speaker, the distinguished British scholar, Prof. Margaret S. Archer, who will give a master lecture. It will be the third opportunity at our University to meet with this great scholar and with the critical realism paradigm, this time in the sociology of culture. Many notable sociologists, philosophers and educators will take part in the plenary session and discussion. We invite you to actively participate at our conference which will be held in two languages, Polish and English- we provide simultaneous interpretation.
The conference will be preceded by the ceremony of conferring the degree of Doctor Honoris Causa on Prof. Margaret S. Archer
On March 30th 2017, we sincerely invite you to the international conference entitled Transformations of Contemporary Culture and their Social Consequences. We invite scholars who are interested in the theory of culture and its contemporary transformations. Papers regarding culture in general or its various dimensions, expressions and problems are welcome. Besides theoretical papers, we are waiting for papers of an empirical nature, which will let us learn about different aspects of cultural practice of our time. Moreover, we are interested in ways of responding to cultural changes, especially those of agents responsible for upbringing and education. As part of the deliberations we anticipate a summarizing discussion. Its goal will be an attempt to summarize, form a typology, arrange, search for common motives, main axes of divisions and discrepancies, if not to synthesize the diverse perspectives, which will emerge from the papers. The deliberations will take place in two groups (Polish and English). The summarizing discussion with the participation of Prof. Margaret S. Archer will be held in English.
Deadlines:
Deadline for submissions an abstracts in Polish or English: February 26th 2017
The registration form is available at the following address: https://docs.google.com/forms/d/e/1FAIpQLSeqzObe9q61vUO8mnUUowG1VEHRq-pAAw1aQTZQpJkf6AbPMw/viewform?c=0&w=1
Acceptance notification: February 28th 2017
Deadline for fee transfer: March 3rd 2017
(the account number will be provided with the acceptance notification)
Announcement of the conference programme: March 7th 2017
Deadline for full papers: April 14th 2017
Please send your papers to the following e-mail address: socialthoughtuksw@gmail.com
Venue:
Cardinal Stefan Wyszynski University in Warsaw, ul. Wóycickiego 1/3.
Registration Fees:
Standard fee for all participants (presenting a paper): 400 PLN (90 EUR)
Reduced fee for PhD students: 200 PLN (50 EUR)
(For PhD students – scan of PhD student ID card is required.)
Conference fees are non-refundable.
Conference participants are to cover accommodation and travel expenses on their own.
Publication of chosen, positively reviewed conference papers:
1. "Uniwersyteckie Czasopismo Socjologiczne. Academic Journal of Sociology"
2. Book publication – a monograph by multiple authors
Organizer
Institute of Sociology, Cardinal Stefan Wyszynski University in Warsaw
Department of Social Thought
Unit of Research on Culture at the Department of Sociology of Religion
Co-organizers
Polish Sociological Association – Warsaw Department
Centre for the Thought of John Paul II
Faculty of Theology at the University of Silesia
Faculty of Social Sciences at the Warsaw University of Life Sciences – SGGW
Sophia University Institute in Loppiano / Italy
The Scientific Committee
Prof. Margaret S. Archer – Pontifical Academy of Social Sciences
Prof. Bernhard Callebaut – Sophia University Institute in Loppiano, Italy
Ks. prof. Pavol Dancák – University of Prešov in Prešov
Ks. prof. dr hab. Stanisław Dziekoński – Cardinal Stefan Wyszyński University in Warsaw
Dr hab. Jarosław Horowski – Nicolaus Copernicus University in Toruń
Prof. dr hab. Dorota Kornas-Biela – Catholic University of Lublin
Prof. Giuseppe Milan – University of Padova, Italy
Dr hab. Marek Rembierz – University of Silesia in Katowice
Ks. prof. dr hab. Henryk Skorowski – Cardinal Stefan Wyszyński University in Warsaw
Prof. dr hab. Krzysztof Wielecki – Cardinal Stefan Wyszyński University in Warsaw
Dr hab. Rafał Wiśniewski – Cardinal Stefan Wyszyński University in Warsaw
Dr hab. Joanna Wyleżałek – Warsaw University of Life Sciences – SGGW
Ks. prof. dr hab. Sławomir Zaręba – Cardinal Stefan Wyszyński University in Warsaw
Dr Izabela Bukalska – Cardinal Stefan Wyszyński University in Warsaw
Dr Tomasz Korczyński – Cardinal Stefan Wyszyński University in Warsaw
Dr Mariola Kozubek – University of Silesia in Katowice
Dr Klaudia Śledzińska – Cardinal Stefan Wyszyński University in Warsaw
Dr Katarzyna M. Wyrzykowska – Institute of Philosophy and Sociology Polish Academy of Sciences
Organizing Committee
Dr Klaudia Śledzińska – chair
Prof. dr hab. Krzysztof Wielecki – vice-chair
Mgr Agata Rozalska – secretary
Dr Izabela Bukalska
Dr Tomasz Korczyński
Mgr Katarzyna Drzewek
Mgr Joanna Kleszczewska
Mgr Anna Ksionek
Mgr Dorota Leonarska
Mgr Joanna Leszczyńska
Mgr Teresa Mazan